We have further developed the first edition - now you no longer need the main tank and hoses. It's in the name "All in One": the cassette contains everything you need, and only has to be mounted in the boat with the glue that comes with it. Same effect and quality as before, just much easier to install!
Price from NOK 8.990,-
Made to save lives
Every year people die at sea, not only from drowning, but also from hypothermia when the boat capsizes. Many could have been saved, and that is exactly why Antisink was developed. Antisink is a fixed safety system with a large lifting force which is triggered automatically if water gets on board. This ensures that the boat stays afloat until help arrives.
It is not only at sea that this product works. Should the accident occur when the boat is docked, Antisink secures valuables such as the engine and electronic components by keeping them above water for up to several weeks.
Order now
All in One 500 provides 275KG buoyancy per unit
All in One 300 provides 165KG buoyancy per unit
All in One 160 provides 90KG buoyancy per unit
Select the desired weight to see details.

Antisink All-in-One
kr 8.990,00 – kr 23.990,00
Description
Vi har videreutviklet første utgave og nå trenger du ikke lengre hoved tank og slanger. Det ligger i ordet «All in One» – kassetten inneholder alt og trenger kun og monteres med lim som følger med i båten. Samme effekt og kvalitet som før, bare mye enklere å montere!
Additional information
| | |
| --- | --- |
| Max weight | 1200kg, 1900kg, 2500kg, 3100kg, 600kg |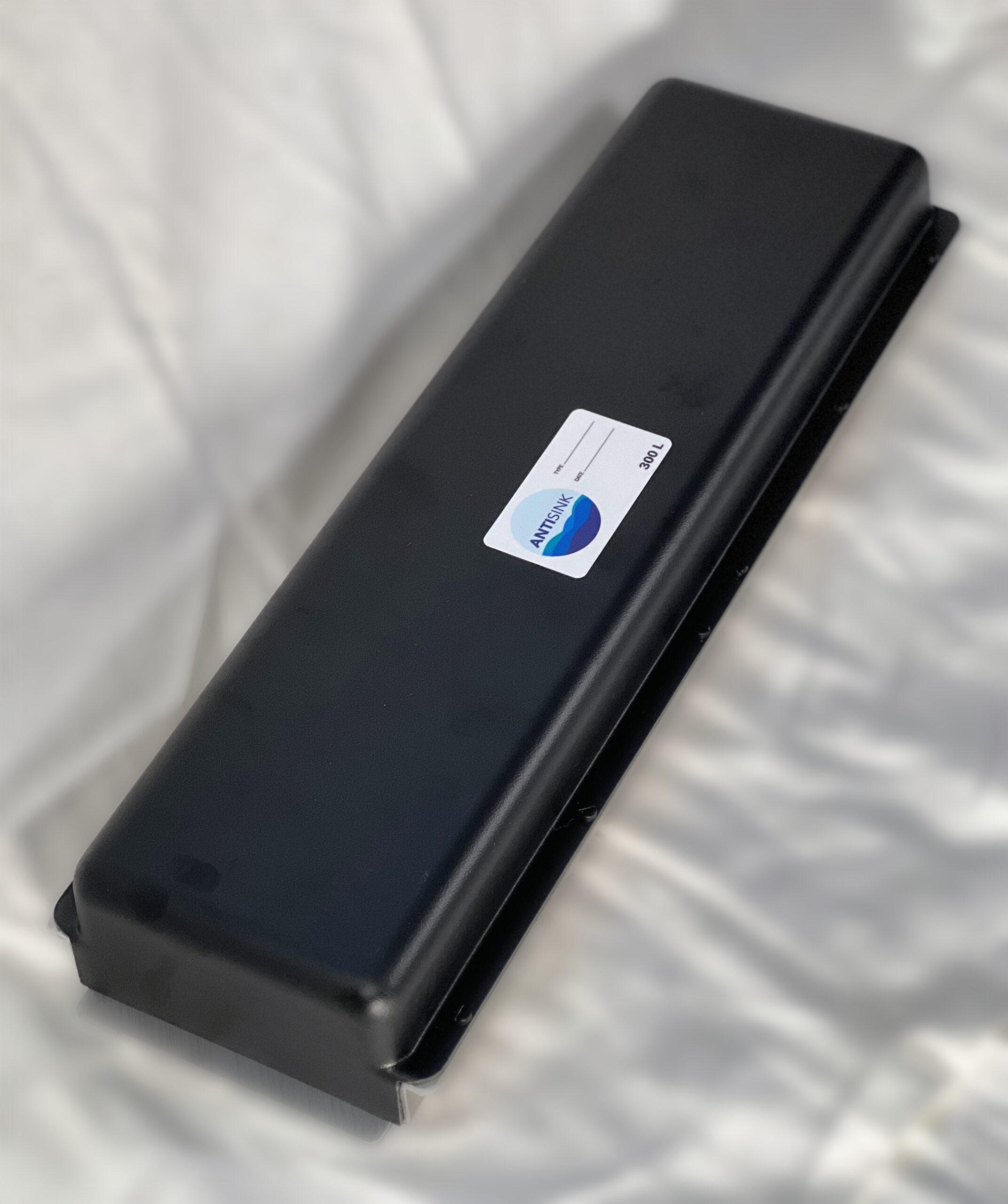 Designed and produced in Norway
Antisink is Norwegian-made, and has all the correct approvals and quality in all respects. See the product table to know which package you need for your boat's weight class.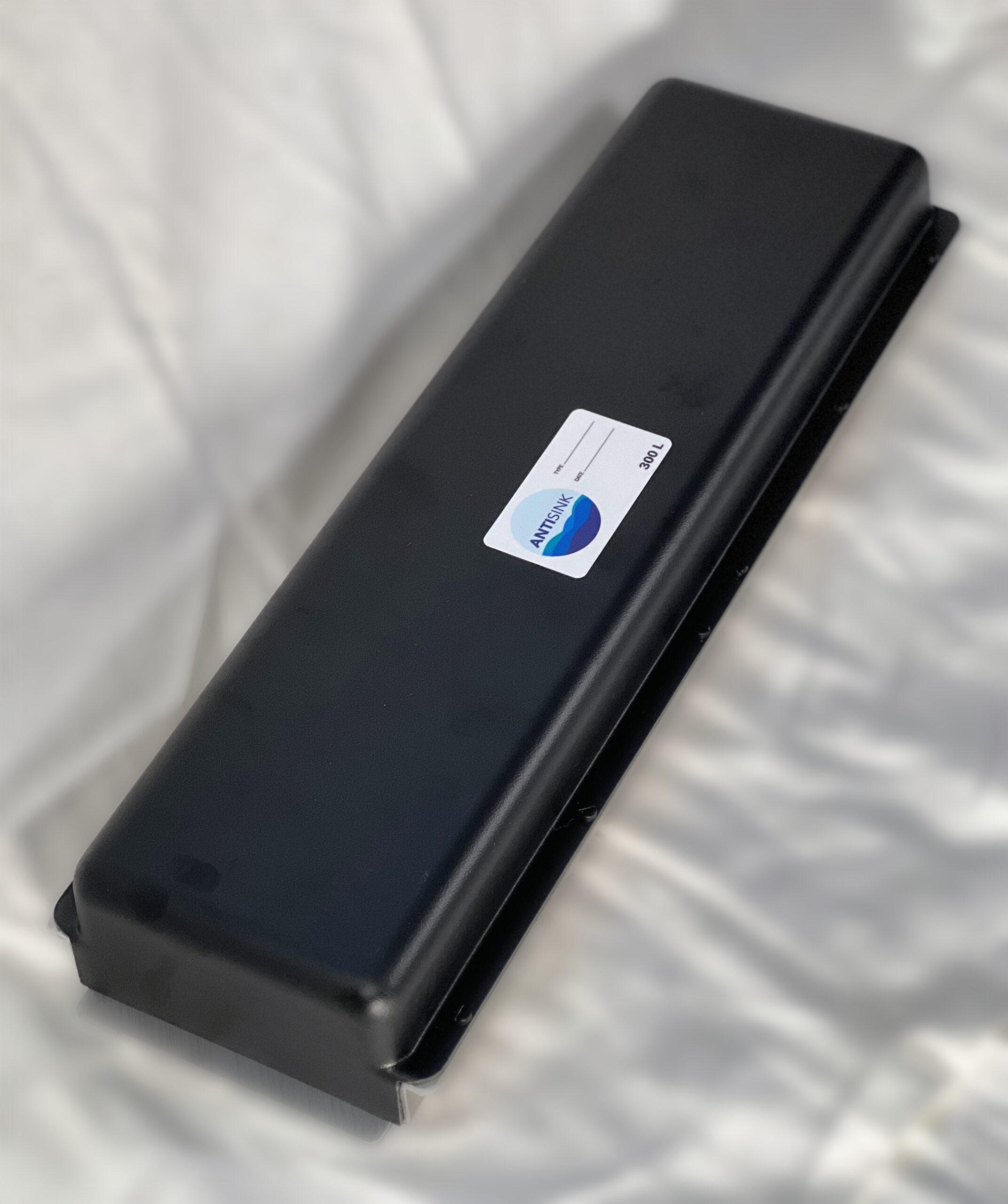 Certified and solid
All Antisink products are CE and PI certified, and follow national and international standards for product safety and safety at sea. They are also compact, impact-resistant, waterproof and flame-retardant and can also be triggered manually.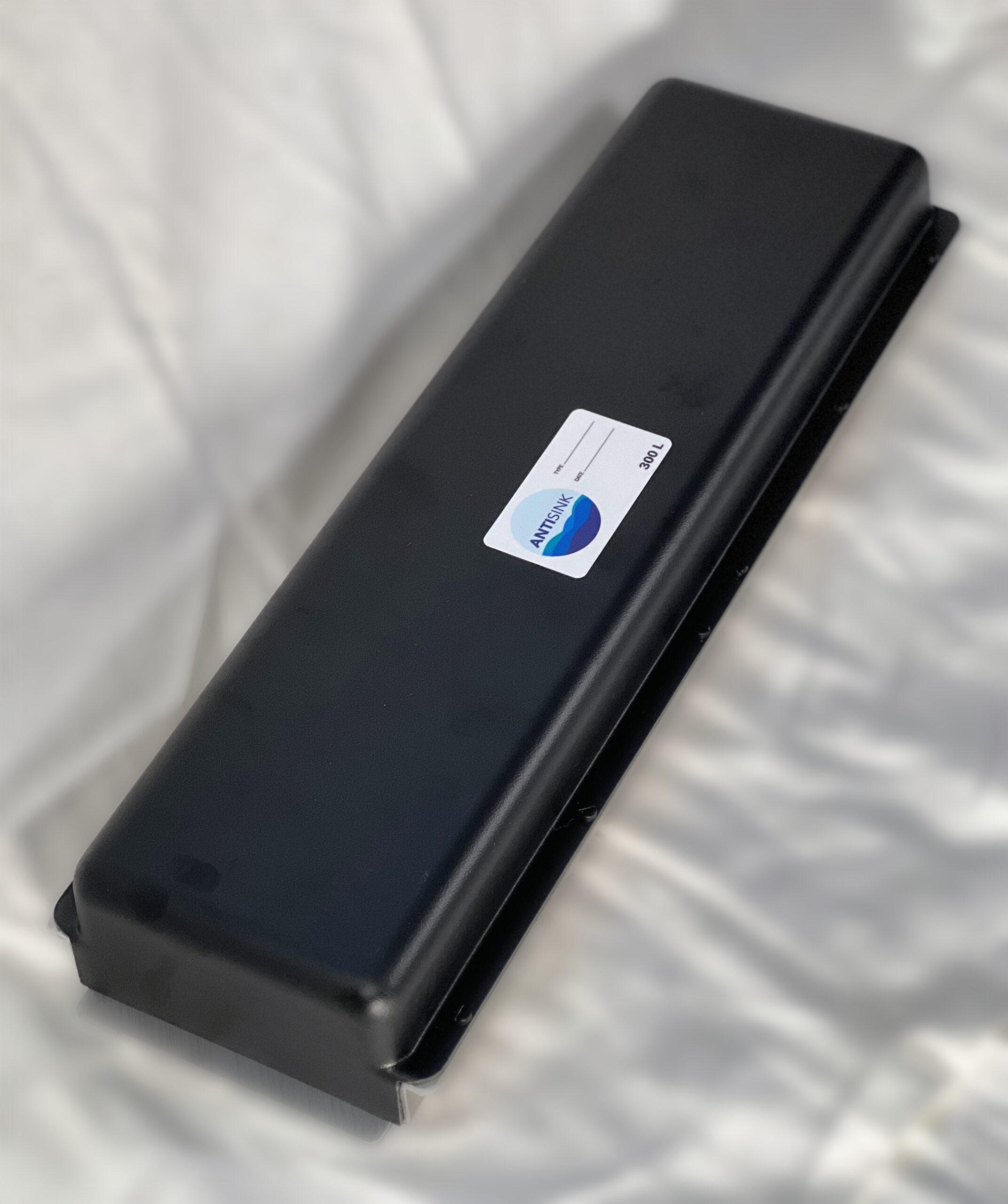 Focused on the environment
All of the components are reusable or recyclable. If Antisink has been triggered, it only needs to be repackaged before it can be used again. The only thing that needs to be replaced is the CO2 trigger while the CO2 bottle is refillable. Antisink can be easily installed and repackaged yourself using the installation instructions, but if in doubt it is recommended to contact your boat dealer for assistance.
Technical Specifications

Product no. / model
For boat size (tot. weight)
Buoyancy
Dimensions
All in One 3000N
< 600kg
250kg
440x180x125mm (LxBxH)
All in One 5000N
< 1200kg
500kg
440x180x125mm (LxBxH)
All in One 7500N
< 1900kg
750kg
440x180x125mm (LxBxH)
All in One 10000N
< 2500kg
1000kg
440x180x125mm (LxBxH)
All in One 12500N
< 3100kg
1250kg
440x180x125mm (LxBxH)